A Day Trip From the History of Isfahan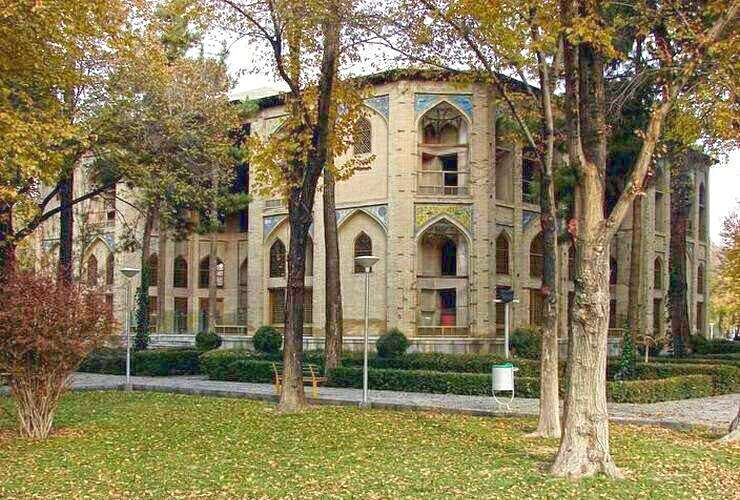 Theme

Architecture/ UNESCO Heritage/ Religious and Epic/ Eastern Bazaar/ Handicraft

Code

IRRS45

Duration

10 hr(s)

Best Time

SPRING
What To Expect
Exploring the historical Jame mosque in Atiq square;
Visiting Qeysarieh portal, Sheykh lotf-allah Mosque, Shah Mosque, Ali-Qapu Palace in Naqsh- Jahan square;
Sipping a cup of tea in traditional teahouses around the square;
Exploring the royal palace of Chehel sotun in Ostandari Street;
Walking to Hasht-Behesht Park and visiting Hasht-Behesht Palace in the middle of the Park.
Photos of the A Day Trip From the History of Isfahan
Explore The Route
A Day Trip to the History of Isfahan; From the Seljuk Mosque to the Safavid Palace
Space and time are two great realities, and also concepts, which leave great impacts on human life. We are nothing more than lost, walking corpses without having a detailed, though unconscious, knowledge of our surrounding environment. Yet, to survive, the necessary knowledge of space is not sufficient. The other necessary element is time, conceived as certain divisions based on which human beings organize their lives. When these two concepts come together, history will be born. And, when history is born, human achievements and their manifestations leave their marks on human destiny, as symbols to be remembered and interpreted.
In this tour, you are going to travel through space and time. First, you will travel to the time of Seljuks and will be familiar with their history, architecture, and art. Then, you will take the bazaar as a tunnel connecting two periods of history. At the end of the tunnel, Safavids and their inheritance are waiting for you to watch their work of art.
Highlights
Important Information
Cost Info
Jame Mosque of Isfahan

Jame Abbasi Mosque (Shah Mosque)

3 €

Sheikh Lotfollah Mosque (Lotfollah Mosque)

4 €

Ali-Qapu Palace

4 €

Qeysarie Gate (Portal)

free

Grand Bazaar of Isfahan (Qeysarieh Bazaar)

free

Malek Timcheh (Timcheh Malek)

free

Chehel-Sotoun Palace

4 €

Hasht-Behesht Palace

4 €
Destination

Transportation Type

Transportation Fee

---
Additional Info
You have the chance to descend the historical bazaar down to the Naqsh-e Jahan square from Jame Mosque. On your way, you can see lots of historical highlights in the bustling marketplace swarming with life and color:

- The 18th-century Kāseh-garān theological school in the roofed bazaar near Jame mosque

&nbsp

- The 16th- century shrine of Hārūn Velāyat

- The 'Ālī mosque dating back to 16th century and the flanking 'Ālī minaret dating to 11th century

- The early 18th century Nīmāvar School in the Abdorrazaq Street

- The 240- year-old Sarāy-e Golshan (a roofed space surrounded by shops in the bazaar)

- The Safavid mosque of Jārchī Bāshī,

- The Qajarid theological school of Sadr.

You can try the delightful taste of Saffron ice cream sold around Naqsh-e Jahan square

It is highly recommended to meal at the traditional restaurants in this area. You can find a wide variety of local food, snacks and fast food.

Accessing Chehel-sotun Palace involves a 5 min walk (along Sepah Street) from Naqsh-e Jahahn Square.

Our recommended path to get to the Hasht Behessht Palace is walking down the leafy and photogenic Ostandari Street and then to Beheshti Nejad street where you can visit a dreamy light tunnel.&nbsp

&nbsp