A Day Trip from the Northern Royal Palaces of Tehran to the Bazaar of Tajrish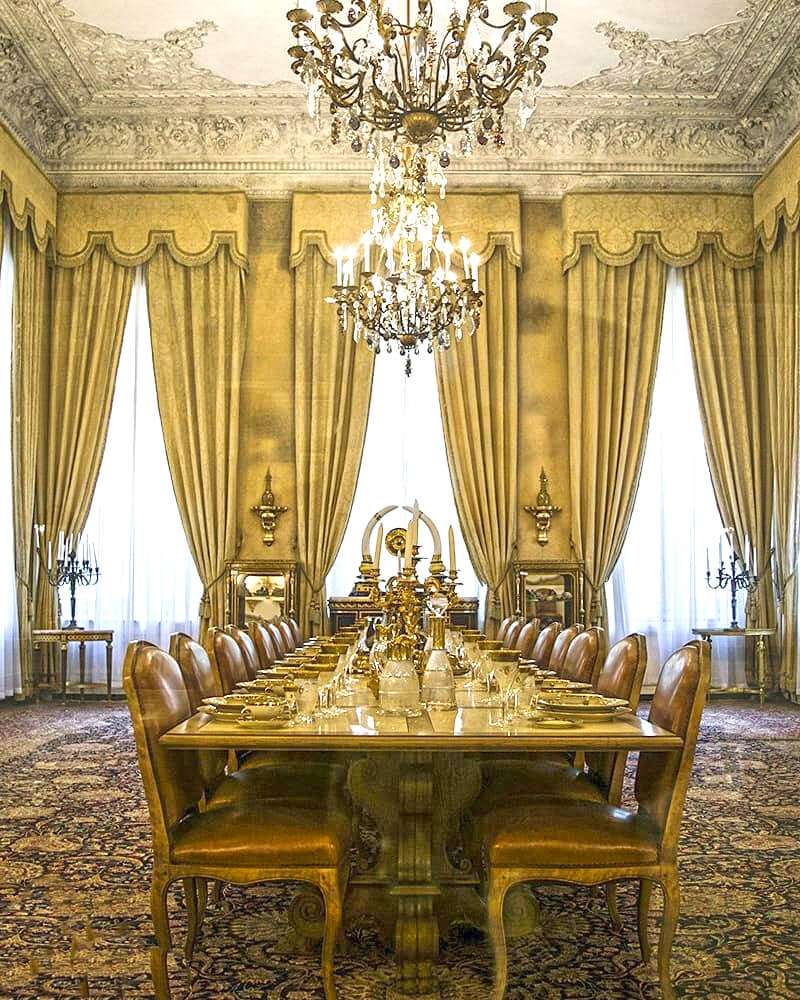 Theme

Architecture/ Museum/ Eastern Bazaar

Code

IRRS13

Duration

10 hr(s)

Best Time

SPRING | AUTUMN
What To Expect
Exploring the summer palace of the Qajar and Pahlavi monarchs that comprises 18 buildings in a vast garden;
Walking along the alive roofed bazaar in the north of Tehran;
Browsing the summer palace of Qajarid kings, and the royal residence of Pahlavi II, that comprises 6 buildings in a spacious garden.
Photos of the A Day Trip from the Northern Royal Palaces of Tehran to the Bazaar of Tajrish
Explore The Route
History Bound and Unbound;
A Day Trip from the Northern Royal Palaces of Tehran to the Bazaar of Tajrish
You are invited to a pleasant escape from the polluted air and the dizzying traffic which is probably tied with your image of Tehran. You are going to visit a heavenly countenance of this city; clean and clear, replete with serenity. First, explore the magnificent complexes on the southern foothills of Alborz, which were once summer retreats for the Qajarid monarchs, later expanded to Pahlavi royal residences, and finally turned into museums. Then, descend from the heights of royal opulence and delve into the bustle of the old bazaar. While the museum complexes of Saad-Abad and Niavaran strive to preserve the royal past in isolation, here in the bazaar, the historical past can't help being integrated into the daily life presently in flow; a life which is going to join history in turn.
Important Information
Cost Info
Saadabad Palace

17 €

Tajrish Bazaar

free

Niavaran Palace Complex

7 €
Destination

Transportation Type

Transportation Fee

---
Additional Info
When you finished visiting Sa'dabad Palace, be sure to go to Darband too, a beautiful mountain resort located on the north, which is a haven for freshness from crowded polluted Tehran. If you are travelling in autumn, you will enjoy the mountain weather with low level of pollution. You can enjoy the Alborz nature and eat your lunch there. There are numerous restaurants from the downhill to the uphill

There is a taxi stand at the Darband Gate of Sa'dabad Complex, where you can take a taxi to get to the Tajrish bazaar

Taking a taxi in Eram Taxi terminal near Tajrish square is the best way you can get Niavaran complex easily!

Just a few steps down the Tajrish square, in Valiasr street, you can get "Bagh Ferdows" to visit the "Cinema Museum" and the excellent café cinema in the complex.