Azadi Tower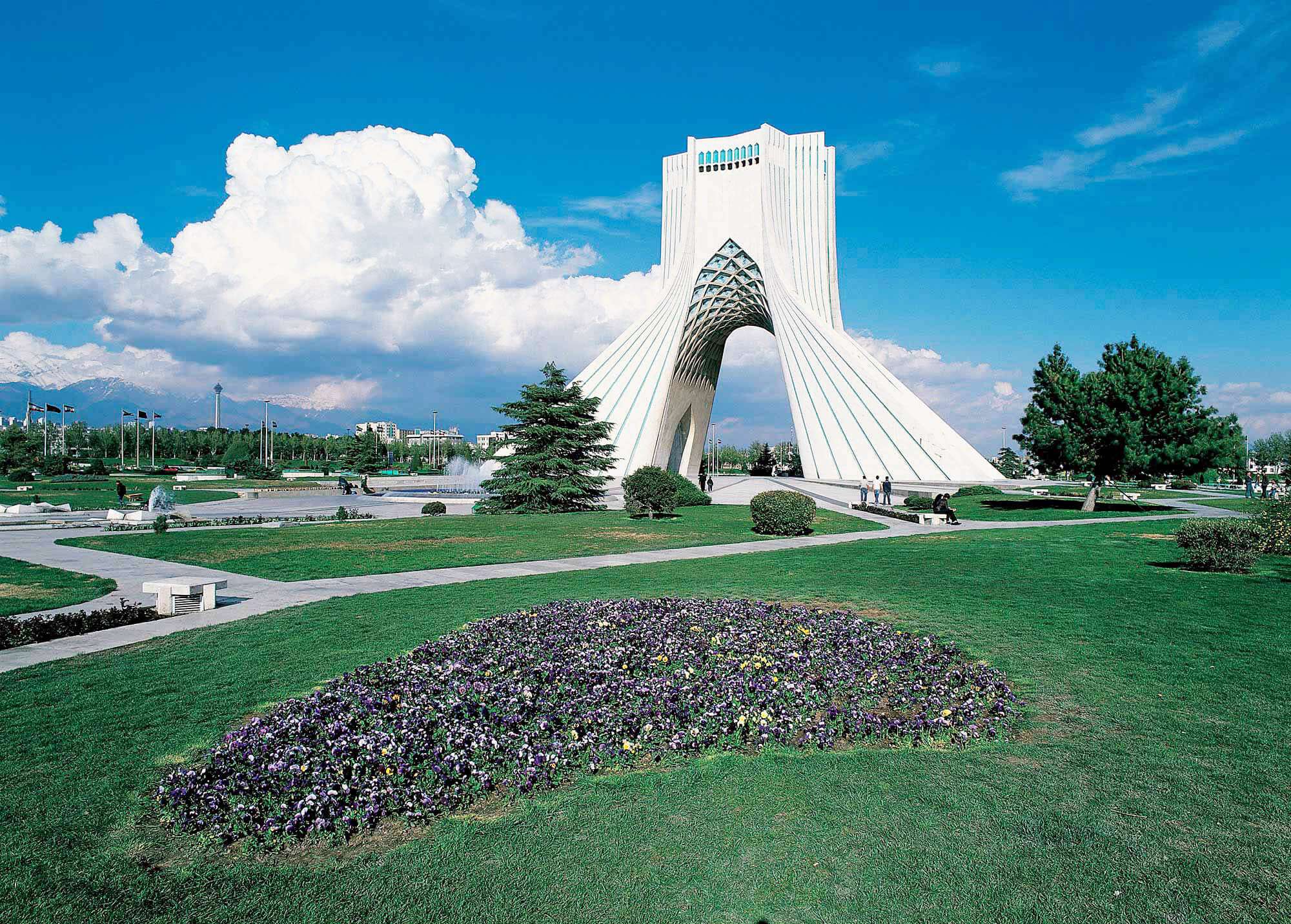 Visiting

Azadi Tower in Tehran

Theme

History and Culture

Code

IRSG57

Duration

30 mins
What To Expect
Watching the landmark tower of Tehran built in 1971, including a cultural complex inside.
Explore the Azadi Tower
Azadi Tower
Mohammad Reza Shah Pahlavi, the last king of Iran before the Islamic revolution, had a dream of being the successor of Cyrus the Great and this dream marks many architectural relics of his reign. To commemorate the 2500th anniversary of the Persian Empire, Azadi tower (Borj-e Āzādī), still considered as the most important visual icon of Tehran, was built in 1971. In 1966, there was a call for the plan of a monument which could best represent Tehran and Iranian civilization in general. The winning plan belonged to a 24-year-old, newly graduated architect, named Hossein Amanat. He meant this tower (known as Shahyad before the Islamic revolution) to be a symbol of Modern Iran and, also a representation of the great ancient civilization of the country. In designing his monument, Amanat had set his mind on an upward movement; beginning from the furthest past and soaring towards a promising future. He brought together classical, post-classical, and modern features to render a comprehensive image of all the best he could find through the history of Iranian civilization. The main vault of the tower is modeled after Taq-e Kasra and is connected through a beautiful network of ribs to the broken arch above it which represents the architectural style of the Islamic era.
The same combination of classical, post-classical, and modern designs can be observed in the internal spaces and those in the basement, encompassing galleries, halls, a museum, and a library. The façade is clad with thousands of cut white marble stones brought from Isfahan and adorned with turquoise tilework.
The design of the Azadi Square, which encircles the Azadi tower, is inspired by what is known as the Persian garden, and its internal decorative patterns are inspired by the internal dome of Sheikh Lotfollah Mosque. Being Iran's second largest square (after Naqsh-e Jahan), Azadi square, together with its iconic central structure, has backdropped some of the most turbulent scenes in the history of this country, so much so that it has turned into the national and universal icon most immediately identified with Tehran.
Important Information
Additional Info
Azadi Cultural Complex is open to public from Sunday to Thursday, from 9:00 AM to 6:00 PM, and Friday from 10:00 to 6:00 PM.
Cost Info
Falafel Sandwich in Mamanjoon Restaurant

-
Destination

Transportation Type

Transportation Fee

---