Milad Tower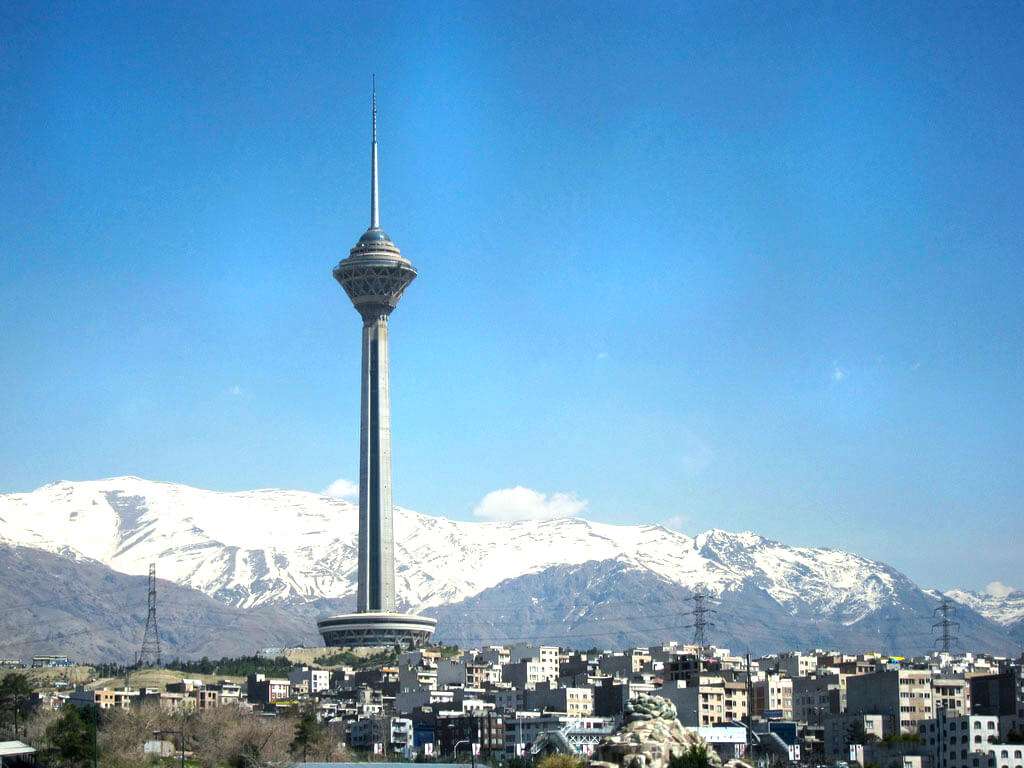 Visiting

Milad Tower in Tehran

Theme

History and Culture

Code

IRSG56

Duration

1 hr(s)

Website

tehranmiladtower.ir

Tell

021-8585
What To Expect
Visiting the tallest tower of Iran, and the sixth tallest tower of the world in 2017, in the northwest of Tehran.
Explore the Milad Tower
Milad tower
Tehran has dramatically changed in recent decades. Passing through the streets, you will see skyscrapers soaring to the sky. Among them, the 435m high Milād Tower brings the sky closer to its visitors. If you want to have a 360-degree view of Tehran, you can go to the tallest telecommunication tower in Iran, and the 6th tallest one in the world and realize your wish. It took more than 10 years to be built. Visible from most parts of the city, this multi-purpose complex is a landmark of Tehran. Designed by Dr. Mohammadreza Hafezi, Milad tower consists of a foundation, a six-floor lobby, a shaft surrounded with six glass elevators on three sides and an emergency exit staircase on its fourth side, a huge twelve-floor head structure and a 120 m-high mast. This iconic structure has brought together telecommunicational, commercial, cultural, and recreational ends in one place.
In addition to enjoying a panoramic view of the city from closed and open observation decks, much more excitement is waiting for you in this microcosm. You can choose to visit the world's highest non-coastal dolphinarium, the laserium, the 6 and 7-dimensional cinemas, and enjoy competition with your friends in the paintball court. Then, you can spend some time exploring the art galleries and museums (Municipality Museum, Coin Museum, and Museum of Famous People) or enjoy the artificial waterfall and the numerous trade centers of the tower. You can also pay a visit to the Skydome on the highest floor accessible to the public; this is a 13m high glass dome adorned with beautiful patterns designed by Dr. Reza Yahyai which render a symbolic narrative of the history of civilization in Iran. If you are interested in attending Iranian concerts, this complex is home to the best concert hall in Iran. Don't miss this iconic structure at night especially if you are a photographer.
Important Information
Additional Info
You can buy a package ticket to visit the observation deck, the Sky dome and the wax museum altogether
To have your food at the revolving restaurant, you should reserve a table 48 hours in advance.Breakfast, lunch and dinner are served in the revolving restaurant of Milad Tower: - Breakfast is served from 7:30 AM to 10:00 AM (buffet service)
- Lunch is served from 12:30 AM to 15:30 PM (buffet service)
- Dinner is served from 8:00 PM to 11:00 PM (buffet service).
Cost Info
Pasta in Majnoon Café

-

Special pizza in Abshar Restaurant

6 €

Pizza in Dehkadeh Pizza Restaurant

4 €
Destination

Transportation Type

Transportation Fee

---