Hossainiyeh Aminiha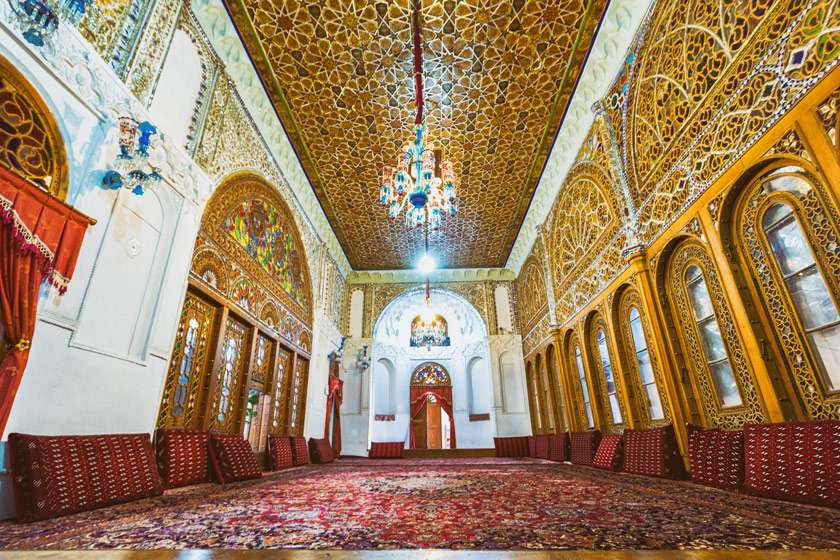 Visiting

Hossainiyeh Aminiha in Qazvin

Theme

History and Culture

Code

IRSG1079

Duration

1 hr(s)
What To Expect
Visiting the magnificent house built by an affluent merchant of Qazvin, Haj Mohammad Reza Amini, in 1859.
Visiting Time
Spring

9:00 -13:00 *

16:00-19:00

Summer

9:00 -13:00

16:00-19:00

Autumn

9:00 -13:00 *

16:00-19:00

Winter

9:00 -13:00

16:00-19:00
* Best Time
Explore the Hossainiyeh Aminiha
Hussainiyeh Aminiha
This 19th-century mansion is one of the most visited attractions of Qazvin. Built originally in 1859, the house belonged to an affluent merchant, Hāj Mohammad Reza Amini. A part of this magnificent mansion was dedicated to a Hussainiyeh (a building used for the commemoration rituals of Imam Hossain, the third Imam of Shias) in 1886. Ever since, the mansion has been known as Hussainiyeh Aminiha.
Residing in a larger house, the current building is in two storeys and consists of four courtyards. The house itself has two entrance doors, on the northern and eastern sides. The most splendid part of the house is located between the northern and southern courtyards where three halls are located. The largest part of the halls seats in the middle (18*5 meters) connected to the other two halls (10*5 meters) by two panj-daris (a five-part sash door). The ceiling is divided in three sections, the middle part is graced with plaster and mirror work and the other sections are decorated with painted wooden panels framed with pieces of mirror. The southern hall holds nine sash windows (orosi), overlooking the courtyard and intricate decorations including frescos, stucco and mirror work embellishing the walls and the ceiling. Along with imparting beauty, the stained glasses cast sunlight on the colorful hand-woven rugs spread in the hall.
On the basement, the interior space is totally different. It includes a sherbet house (sharbat-khaneh) and a fountain room (howz-khaneh) with no decorations on the walls and ceilings. The fountain room is laid out around a fountain covered with blue and yellow tiles.
Important Information
Additional Info
The house is dedicated to the mourning ceremony of Imam Hossain during the months of Muharram and Safar (the first and second months of lunar calendar). During these days the house is occupied by the locals. They gather to commemorate the martyrdom of Shia Imams and cook and distribute votive food
It is open from 9:00 AM to 1:00 PM and from 4:00 PM to 8:00 PM
The house in the basement hosts the museum of culture Ashura. The items associated with the mourning ceremonies of Shias are at display.
Cost Info
Traditional foods in Shams traditional Restaurant Café

-