Best Places on a Day Trip Out of Shiraz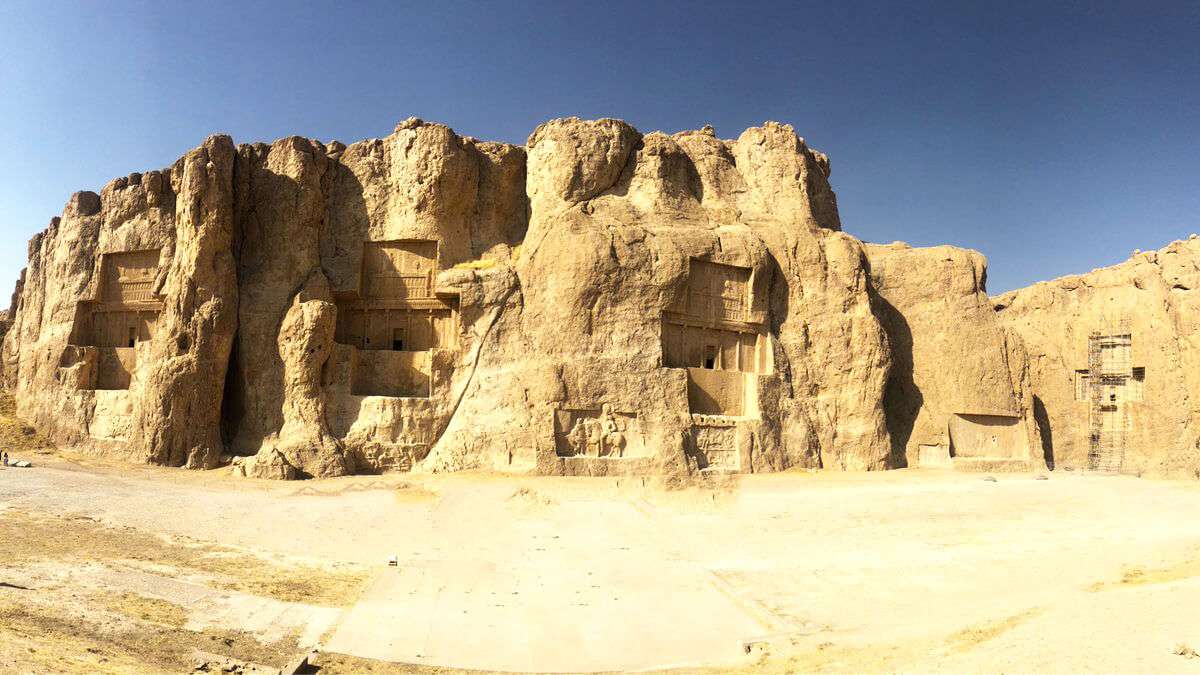 Theme

Architecture/ Museum/ UNESCO Heritage

Code

IRRS5

Duration

5 hr(s)

Best Time

SPRING | AUTUMN
What To Expect
Exploring remains from the capital of Achaemenid Empire built in 518 B.C.;
Watching the ancient necropolis including four rock-tombs of Achaemenid kings, a cubic building known as Kaʿbeh Zardosht, and 9 Sassanid rock reliefs;
Wandering in the remains from the first capital of Achaemenid Empire founded by Cyrus the Great in the 6th century B.C.
Photos of the Best Places on a Day Trip Out of Shiraz
Explore The Route
Over the Footsteps of the Achaemenid Empires
Iran or Persia? Finding the answer will take you on a journey to the deepest pages of the history of this country, which are best manifested by the ruins of the places and cities found out of Shiraz. 50 kilometers from Shiraz, in Marvdasht, you can have a glimpse at true ancient glory and majesty in the ruins of Persepolis. It was specifically constructed to official house meetings and the national religious traditions of Nowruz. Persepolis, the magnificent showcase of Achaemenids, was founded in 518 BC by Darius the Great. Next on this route is the ancient capital city called Pasargadae. Pasargadae was built in 546 BC, on the land that is considered as the homeland of Cyrus the Great and his ancestors. This is a UNESCO World Heritage site filled with the ruins of architecturally notable structures and is famous for housing the Mausoleum of Cyrus. Approaching Pasargadae, the first building that comes to sight is the solemnly standing mausoleum, composed of a high plinth and a tomb-chamber, all in blocks of white calcareous stone.