7-Day Iran Wildlife Tour: The Adventure through Golestan National Park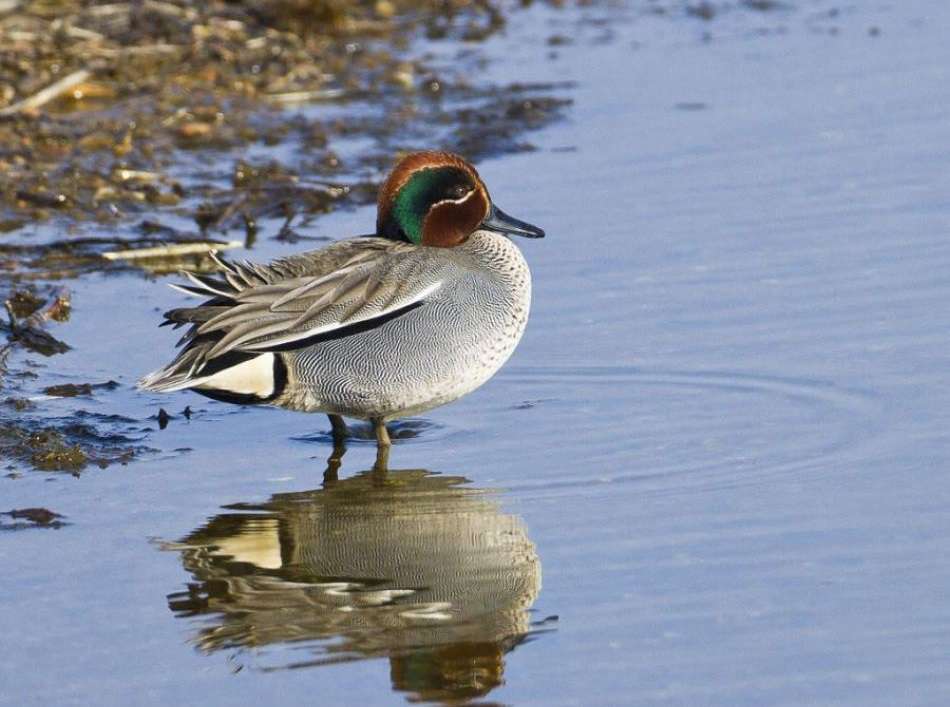 Duration (Day)

7 Day(s)

Departure Point

Tehran, at your accommodation
Highlights
Visiting Golestan National Park and its endemic flora and fauna.

Visiting Turan National Park and its endemic flora and fauna

Visiting Miankaleh International Peninsula (Wildlife Refuge) and its endemic flora and fauna

Visiting Dasht-e-Naz Wildlife Refuge and its endemic flora and fauna

Exploring Ashuradeh island in Caspian sea

Experiencing local houses and local foods
Tour Packages
Availabilities
Group Size And Pricing
Tour language
Inclusions

Tour Guide

Local Tour Guide

Breakfast

Accommodation

Tea

Hotel pick up

Hotel drop off

Mineral Water

Traditional Hotels and Resorts
Exclusions

Food and Drink

Lunch

Entrance fee
Nature tours of Iran inevitably include historical and cultural landmarks, as the remnants of ancient Persia are spread all over the country. We embark on the tour in Tehran, arrive at Damghan and passing through some great waterfalls and valleys, arrive at Gorgan. After visiting all the places on our itinerary, the tour ends in Tehran. On this 7-day tour we will see the variety of endemic flora and fauna of the areas included in our package, look for a Persian leopard – in danger of extinction – and watch the pretty rare birds.
What To Expect
We commence our tour from Tehran. Driving 7 hours we arrive at Qaleh-ye Bala, Damghan. Here we visit Tarikhane mosque, the oldest mosque of Iran, stroll around the region and rest in a local house at the first night.
On the second day, we leave for Delbar park ranger station and explore Turan National Park and Wildlife Refuge in search of Persian onager (Persian zebra), ibex and Persian ground jay which is endemic to Iran (an official permission is required for entry). We will enjoy eating lunch in nature. Kalshoor river is going to be on our way toward Rezaabad desert, which is popular for its sand dunes. In the village we will watch local dances and plays such as choobbazi (a kind of dance with wooden sticks). We will return to Qaleh-ye Bala to spend the second night there.
We will leave Khartooran on the third day for Ashkhaneh and stop for lunch in the park ranger station of Mirzabayloo plain. Watching the gazelles we will enter the Soolgerd Protected Area, where we may have enough chance to see the Persian leopard. We will also see brown bears, birds of prey and herds of ibexes and urial sheep here. Now we step into the Golestan National Park (an official permission is required for entry). Also, the stepped vegetation and mountainous parts will be explored in details. Dinner will be served in park ranger station of Soolgerd in nature. After night patrolling in this region, we will arrive late at night and rest in a local house in Tangrah.
On the fourth day of our nature tour, we are going to visit some cascades. The first one is Adamchaghran cascade in the Golestan National Park. We will go on a hike for 4-5 hours in a rising slope, in search of red deer, bears and leopards. Our lunch will be served in nature and then we will go toward Aghsoo waterfall, looking for wild boars, ibexes and urial sheep. We will continue strolling in the mountainous and forested areas of the park. Accommodation is arranged in Ramiyan, Galikesh local house or hotel Azadshahr.
The fifth day will start by moving towards Gorgan and Visiting Ghorogh Jungle Park and the captive red deer. Arriving at Bandar-e-Torkman port we leave for Ashuradeh island by motorboat. Lunch will be served in a seafood restaurant or a local house (this is not recommended for summer as it tends to get very hot there). Then we leave the island for Behshahr city. In the spring and summer it will be possible to visit the Abbasabad lake. We will take a rest in Morvarid hotel in Behshahr or in treehouses of Koomeh eco lodges in Khalilshar.
On the sixth day, we will spend the morning strolling in that region, and then we'll go to the Miankaleh International Peninsula for birdwatching (which is very hot in the summer). We will have a complete one-day patrolling in this area. We will stay at Morvarid hotel at night.
On the seventh day, after two hours on our way back to Tehran by vehicle we will have Dasht-e-Naz Wildlife Refuge in Sari city to visit. Captive Persian fallow deer is the highlighted species there. Lunch will be served in Sari and we will be back in Tehran at night.
Important Information
Additional Info
-The itinerary can be tailored according to your preferences.

-You can inform us about your special requests.

As the operation of wildlife tours requires obtaining special government permits for IranRoute, please allow 3 months from the time of booking to the tour's initiation date.
Cancellation Policy
Cancellation of booked tours 3-2 months prior to the start of the tour will be refunded with a 25% deduction of the booking price.

Cancellations made 2-1 months prior to the start of the tour will be refunded with a deduction of 30% from the booking price.

In the event of cancellations under 1 month prior to the trip, no amount of the booking price will be refunded.