The Best Scuba Diving Destination in Persian Gulf: Try The Underwater Experience in Qeshm Island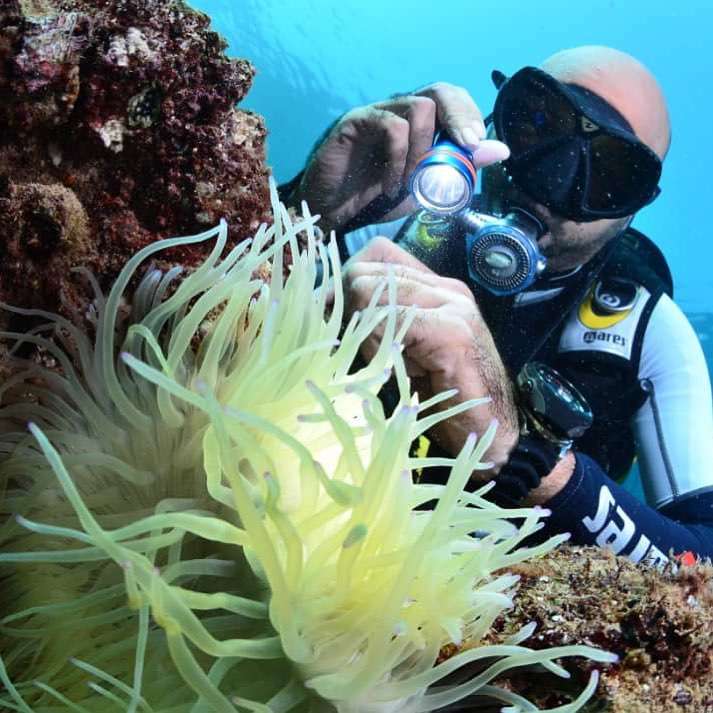 Duration (Hour)

4 hrs

Visiting Time

9 AM to 13 PM

Departure Point

Qeshm Island
Highlights
You will be instructed prior to the diving.

You will experience diving into 6-meter deep waters of the Persian Gulf.

You will have the experience of spotting coral reefs and colorful fish.
Persian Gulf, with an average depth of 35 m, has its deepest water along the border of Iran. In this tour, you will experience one of the most pristine marine ecosystems of the Persian Gulf. The amazing biodiversity of the Strait of Hormuz, linking the Persian Gulf to the Gulf of Oman, attracts many tourists yearly to this area. Two diving sites have been considered for the participants, one of them is located in Larak Island, a picturesque island laying in the Strait of Hormuz, and the other one is in Qeshm Island. Being recognized as the top scuba diving destinations in southern Iran, these diving sites are home to more than 37 species of Scleractinia corals, a variety of colorful fish including yellow tail sailfin tang, clownfish, cardinalfish, barber fish, Picasso triggerfish etc. Discover and explore the wonderful marine life in the deep blue waters of the third largest gulf in the world.
What To Expect
Your tour starts with a pick up at your accommodation in Qeshm. We take you to the scuba diving club where you are given the necessary equipment including wet suit, fins, mask, diving cylinder, diving regulator, boots and gloves. First, we start a boat trip from Qeshm to the dive site either in Larak Island or Qeshm diving site, depending on the participant's choice. If you choose to travel to Larak, it will take 20 minutes on boat and if you choose the diving site in Qeshm , it will take 5 minutes.
Once we get to the diving sites, we warm up with some hot drinks and get ready for the 30-minute dive. We will experience a fascinating dive into the 6-meter deep waters with experienced instructors. Here you can enjoy the intact coral reefs and spot the colorful sea life in a safe and enchanting atmosphere. During your journey into the underwater realm, you are under the guidance of our highly trained instructors. After discovering the mysterious sea life, we get on board again and get back to the scuba diving club to take a shower and change clothes. Leaving you with this unforgettable experience, we will drop you off at your accommodation.
Important Information
Additional Info
-The scuba diving tour provides full instruction and equipment and ensures the undivided attention of your guide.

-If diving tour is canceled due to poor weather condition, you will be offered an alternative date or option.

-The working time of the scuba diving club starts at 8:00 AM and finishes at 8:00 PM.

-Divers of all level can participate in this tour.

-There is no age limit for the participants.

-Full set of diving equipment including, fins, mask, diving cylinder, diving regulator, boots and gloves are provided.

-It is not necessary for the participants to have scuba diving experience.

-We provide insurance covering all the divers.

-It is recommended that the pregnant women not participate in this tour.

-We dive in a way not to damage the marine life and to preserve the environment.

-There are safe lockers to store your belongings.

-Participants travelling in small groups less than 5 persons can book their package with prior coordination.
Cancellation Policy
Bookings missed or cancelled within determined hours will incur a strike against participants as below charges:

Before 48 hrs: 25%

Before 24 hrs: 50%

Within 24 hrs: non-refundable