A Tasty Experience of Iranian Cuisine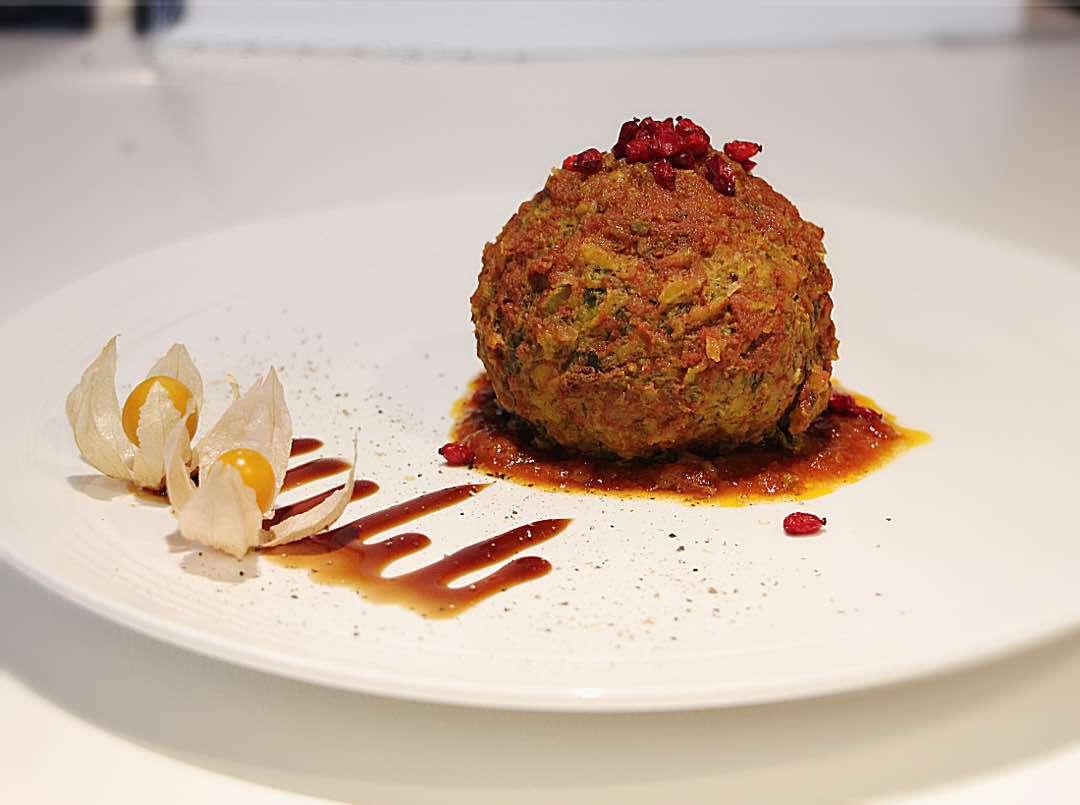 Duration (Hour)

4 hrs_________________________________ Destination: Isfahan

Visiting Time

10 AM

Departure Point

At participant's Accomodation
Highlights
You will be welcomed with Persian herbal tea and traditional sweets.

You will get aquainted with the theory of hot and cold food & its effect on the metabolism.

You will participate in Persian Cuisine workshop.

You will eat Persian food and enjoy Persian hospitality.
Persian food owes its diversity to its geographical location and historical background. Being on the way of silky road, Iran offers wide ranges of cuisine from Middle Eastern to Mediterranean types. Throughout the ages, the influence of Persian culinary art spread to the Middle Eastern countries such as Turkey, Iraq and Armenia. The Persian home-cooked food outes in delicacy and flavor comprising of the aroma of saffron, rose water, cardamom and indigenous spices like turmeric. Persian culinary traditions, playing a major role in the history of Persia, have been omnipresent at Iranian weddings, birthdays, funerals, religious and historical feasts and private and formal gatherings.
Join us in a fabulous Persian cooking experience to explore more about the Persian food recipes. At this food tour, we promote Persian cooking culture by providing our guests with local ingredients and traditional techniques and tricks.
What To Expect
To the Iranians, a guest is "a gift of God" showing the hospitality which is inherent in the character of people. Our friendly cooking is held in a typical Iranian house. You are welcomed with Persian herbal tea and traditional sweets.
The Persian cuisine, aside from being tasty, is also therapeutic and bears health benefits. The theory of hot and cold food, which does not refer to the temperature of the food but to the effect on the metabolism, will be explained to you. Then an introduction to the menu is given and the cold and hot properties of the ingredients will be maintained.
On this tour, you will also learn about the Persian cooking utensils and basic ingredients. Our professional chef teaches you to make a full menu including a traditional starter (Kashk Bademjan), a main course (Fesenjan stew and Iranian Rice) and a dessert (Walnut cookie). You will observe the cooking tricks step by step in a friendly setting. Then we all eat the food with Persian etiquette relishing the combination of food and culture. At the end of the , you can take printed recipes and necessary ingredients home.
Important Information
Additional Info
If a participant does not want to take part in the cooking class but only dine, please let us know and we will send you pricing.

Upon completion of the class, participants will receive copies of any recipes.

The participants can buy the necessary ingredients for the selected dishes.

Your booking will be confirmed via an e-mail including updated prices.

We reserve the right to impose charges on prices due to economic fluctuations.
Cancellation Policy
Bookings missed or cancelled within determined hours will incur a strike against participants as below charges:

Before 72 hrs : 30%

Before 48 hrs: 50 %

Within 24 hrs: non-refundable