Don't Miss Maranjab Desert Tour!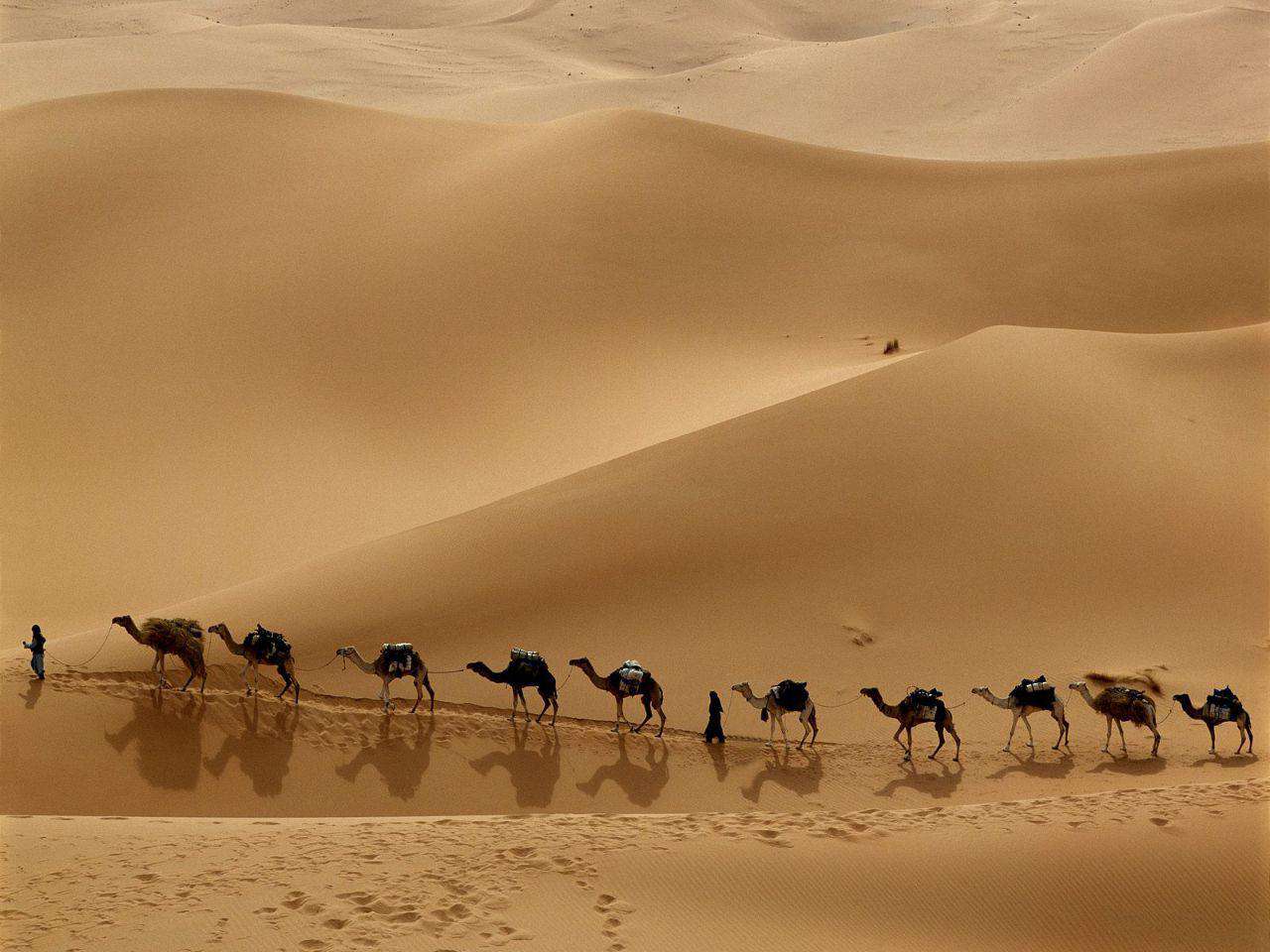 Duration (Day)

1 Day(s)

Visiting Time

7:30 AM to 21:30 PM

Departure Point

At Participant's Accommodation in Kashan
Highlights
Visiting Maranjab Desert in the north of Isfahan province.

Visiting Maranjab Caravanserai built in Safavid Era.

Visiting the Salt Lake and Sargardan Island.

Motor biking, quad biking and camel riding in desert.
The deserts of Iran have given meaning to life on this piece of land for millenniums. Maranjab Desert in the north of Isfahan province, in Kashan (50 km from Aranvabidgol), is one of Iran's most beautiful deserts. The beauty of the running sand dunes and the mesmerizing night sky of the desert call visitors to take in the moments. The nature is occasionally interrupted by architectural constructions made here and there as means of defense or for the sake of the travelers. The Maranjab Caravanserai was built by Shah Abbas I to make the Silk Road secure for merchants and boost the trade. Despite the arid climate, fresh water is the hidden gem of the desert, nestled in a qanat near the caravanserai. While walking in Maranjab, you might hear the crushing of crystals under your steps and notice the colors of the desert turn white. Don't be surprised as this is the Salt Lake of Maranjab Desert. Venturing ahead towards the Sargardan Island in the middle of the lake, will give you a good view of the snow-like salt of the desert.
What To Expect
Be prepared for a half day tour of the desert as we pick you up at your accommodation after lunch and arrive at Maranjab Desert after 2 and a half hours driving to the north. First we tour the caravanserai. It is said that in Safavid Era, 500 soldiers were always on the roof of this castle. It has 28 rooms in different sizes around the courtyard. After a short break at the caravanserai, we head for visiting the sand dunes to experience walking on them and soak up the peaceful atmosphere. Here we have the opportunity to take unique photos on the rippling dunes and lay down on warm sand under the sunshine. Then, we travel to the Salt Lake and Sargardan (wandering) Island. In the past, people used to think that the island wanders along the desert and vanishes at times, but we know that this is just an optical illusion. After about 2 hours before sunset we say goodbye to the Maranjab Desert and come back to Kashan.
Important Information
Additional Info
• Never go to the desert by yourself, hiring a guide is essential.

• You can enjoy quad biking and camel riding in the site.

• Don't forget sun glasses, sunshade, sunscreen, appropriate shoes.

• Your booking will be confirmed via an e-mail including updated prices.

• We reserve the right to change the prices due to economic fluctuations.
Cancellation Policy
Bookings missed or cancelled within determined hours will incur a strike against participants as below charges:

Before 48 hrs: 25%

Before 24 hrs: 50%

Within 24 hrs: non-refundable