Vakil Mosque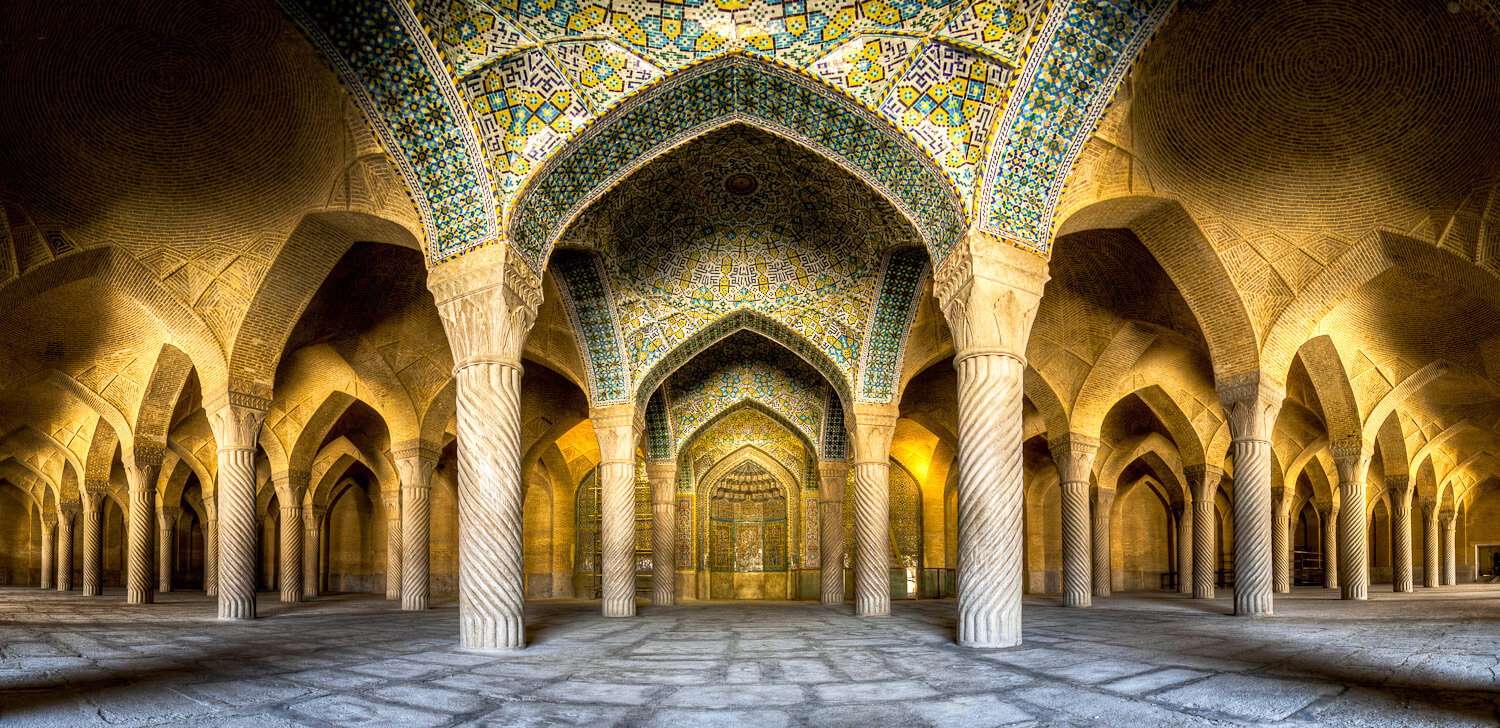 Visiting

Vakil Mosque in Shiraz

Theme

History and Culture

Code

IRSG78

Duration

30 mins

Tell

071 3224 1475
What To Expect
Browsing the 18th-century mosque built in the time of Karim Khan Zand.
Explore the Vakil Mosque
Vakil Mosque
Vakil mosque covers an area of 8,660 square meters and is named after the founder of Zand dynasty. It is recorded that the early construction of this major religious building of the Zand period started in 1766, over the relics of a Safavid structure. This 18th-century structure was reconstructed several times in the 19th century. The major reconstructions, including the entrance tilework and that of the porches, were undertaken from 1827 to 1828.
The main entrance is located in the northern side of the mosque, adorned with tiled stalactites, calligraphy, and stone friezes. The tile work features the unique Shirazi style of decoration which inspired its subsequent structures in the 18th century. The wooden door is a copy of the Zand era door broken during the Qajar era.
The vestibule behind the entrance leads you to a spacious courtyard through the corridor with a 90-degree rotation from the axis of the portal. This rotation is toward the qibla, in order to keep the harmonious unity of the complex.
The courtyard is a rectangular area with a long pool in the center, decorated with arcades. The lower parts of the arches are decorated with marble slabs carved in floral patterns. Unconventionally, instead of the usual four-porch plan of the mosques, Vakil mosque has two porches (ayvan) on the northern and southern sides of its large courtyard. The northern porch is flanked by two minarets and a high vault designed with an intricate calligraphy. This is known as Pearl vault, which shines like a piece of pearl on this mosque. It is also a tradition in the mosques of Shiraz to call the northern porch Pearl Arch. Nasir-al Molk Mosque in Shiraz also has a Pearl Arch.
The southern porch leads to the big prayer hall of the mosque, and its iconic feature is the 48 great spiral pillars. These five-meter-high columns are made of marble stones brought from Yazd and Azarbayjan. The altar is like the jewel of the hall mostly adorned with pink tiles in floral patterns. The plinth on the left is cut out of a single block of marble. The spacious hall in the east used to be a winter prayer hall holding 12 stone columns. This 25*20 m hall now hosts prayers throughout the year.
Important Information
Additional Info
The mosque is open from 8:30 AM to 6:00 PM (during spring and summer) and from 8:00 AM to 7:00 PM (during autumn and winter).
Cost Info
Shah Abbasi Kabab and Kalam-polo in Sharzeh Restaurant;

6.5 €

Lamb neck and rice in Kateh Mas Restaurant;

4.5 €

Chelo Kufteh Shirazi (rice and meatballs) in Vakil Restaurant;

2.5 €

Tea and cake in Joulep Café

-