Shir Kuh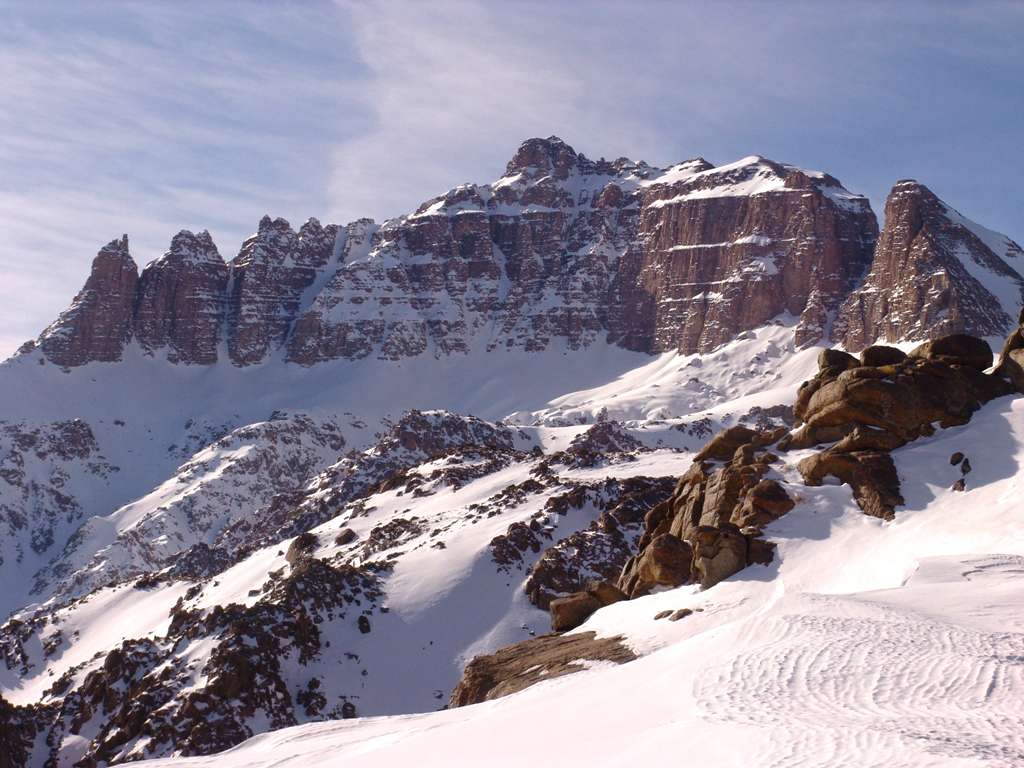 Visiting

Shir Kuh in Taft

Theme

Nature & Adventure

Code

IRSG328

Duration

24 hr(s)
What To Expect
Climbing Mount Shir Kuh in Yazd province.
Explore the Shir Kuh
Shir Kuh
The name Shir Kuh (Shīr Kūh), refers to the mountains that stretch from the south-west to the south-east of Yazd province. In Persian language, Shir means lion, and Kouh means mountain; the mountain is named so because, seen from afar, it looks like a lion resting on its hands. Encircled by desert and mostly covered with snow during the cold season, Shir Kouh serves as an important water source for the region; so much so that it is known as the mother of the Yazd province. Its most famous summits are "Shir Kouh" (the highest, with 4075 meters), "Asemannama" and "Barfkhaneh". The lovely villages neighboring Shir Kouh, such as "Deh Bala" and "Tezerjan" are summer resorts for Yazd's residents.
Climbing the summit of Shir Kouh can be accomplished in one day and it takes experienced climbers no more than 7 or 8 hours to reach the peak. During the cold seasons, it can be more challenging, and the hikers must be equipped enough to face blizzard and harsh winds blowing particularly in the second half of the ascend.
The trail is marked and quite easy to trace. Having passed under the huge rock formations, you should pass through a steep valley called "Najib" which is probably the most challenging part of the journey. The rest of the journey from the valley takes longer, but the way becomes relatively flatter. Several shelters have been installed here.
Once over the peak, you have the whole region under your feet, including the splendid summits of Aseman-nama and Barfkhaneh mountains, and Tezerjan; the deep valleys and the beautiful mountain villages of Deh Bala and Sunich. The mountain breeze, and the unimaginably peaceful surroundings are well worth the steep hike. On the peak, there is a big sign in the shape of an open book on which a sentence from Quran is written. The verse is from Surah Yusuf and translates into "But Allah is the best to take care (of him), and He is the Most Merciful of those who show mercy".
Important Information
Additional Info
The most commonly taken route is : starting from Yazd , going to Taft County and making the way toward Deh Bala
There is a rural guesthouse, called Bagh-e Shah, in the village where you can stay. It is a cozy house with convenient services
When in Deh Bala, you head out for Sheikh Ali Shah farm where your ascent begins
In the height of 3550 m, there are several conexes to stay. You can take your needed drinking water from the water springs nearby
Late May and early June are the best time to ascend the mountain
Degree of difficulty: 4 out of 5.