Sepidan Ski Resort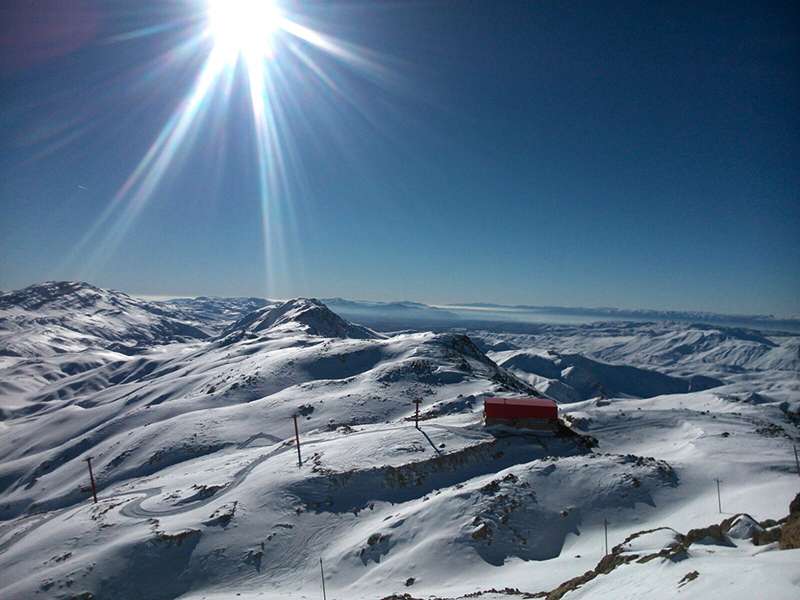 Visiting

Sepidan Ski Resort in Sepidan

Theme

Nature & Adventure

Code

IRSG324

Duration

24 hr(s)

Tell

071 1635 3244
What To Expect
Traveling to a mountainous region which offers a variety of outdoor activities such as skiing, riding zip line and cable car.
Explore the Sepidan Ski Resort
Sepidan Ski Resort
Sepidan (Sepīdān) is a mountainous town, in the north-west of Shiraz, with a cold climate which bestows snow-laden winters, and cool summers to the area where the sound of flowing streams and waterfalls can be heard everywhere.
Highlights
The generous nature of Sepidan has made its ski resorts popular places for the lovers of winter sports. The Pūlādkaf international resort is the southernmost ski resort and also the fifth biggest in Iran. Having an adventure here is not limited to the winter alone as visitors can enjoy a variety of summer activities such as grass skiing, riding a zip line and cable cars. In addition to this, nature lovers can find their way around the town by visiting its various mountains, waterfalls, canyons, springs, and lakes.
Important Information
Additional Info
The facilities in Poolādkaf resort include a hotel, gondola lift, yurts (Mongolian tents), karting piste, zip line, buggy cars, restaurant and café
Degree of difficulty: 3 out of 5.