Tomb of Baba Tahir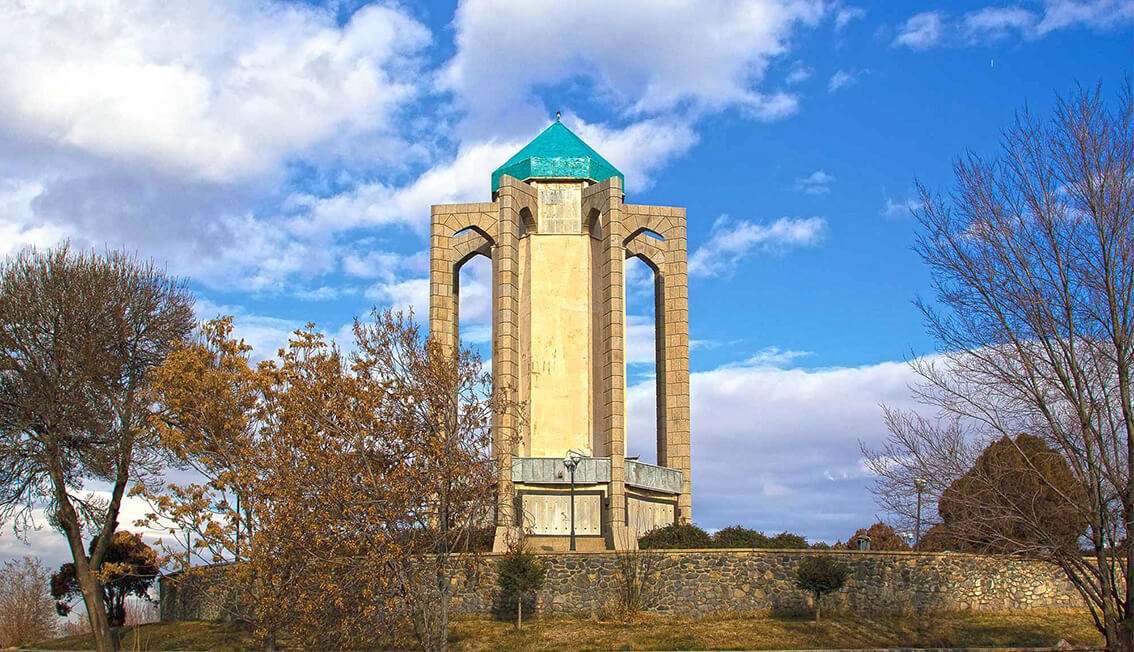 Visiting

Tomb of Baba Tahir in Hamadan

Theme

History and Culture

Code

IRSG278

Duration

30 mins

Tell

081-3-422-3343
What To Expect
Visiting the tomb erected in 1970 on the grave of Baba Taher, the 11th-century Iranian poet.
Explore the Tomb of Baba Tahir
Tomb of Baba Tahir
Baba Tahir, the 11th-century Persian poet, was born in Hamadan and lived there. Baba Tahir's fame comes mainly from his do-beytis, a form of Persian quatrains, written in the local dialect of the period. Little by little, his poems became popular among people, to the extent that some of them were put into music. Generally speaking, his poetry has thoughtful, philosophical undertones, investigating the nature of life. Baba Taher (Bābā Tāher) also wrote some of his poems in Luri and Arabic. And, today, you can find his poems translated into many other languages.
As his byname, Oryan (naked), suggests, he was a mystic and dervish. Furthermore, Baba was used as a venerable title for those Sufis who were highly respected by their followers. There is not any documented information about the date of birth of Baba Tahir. However, as Ravandi mentions in Rahat al-sodur, he was contemporary with the Seljuk conqueror, Toghrol.
The mausoleum of Baba Tahir is located on a hill on the north-western part of Hamadan. The original mausoleum dates back to the Seljuk period, however, it underwent multiple reconstructions during later times. In the 12th century, an octagonal tower was built over the grave of Baba Tahir which was gradually ruined during the years. Another brick structure was built later in Reza Shah's era, which got renovated during 1950-1952. During this renovation, a tile, dating back to the 13th century, was found which is kept in the National Museum of Iran. Later, in order to build a more fitting mausoleum, Mohsen Foroughi designed the current structure in 1970.
The architecture is the fusion of 14th and 15th-century styles of architecture and modern architecture. The mausoleum's tower sits on an octagonal plan with a height of 20.35 meters from the hill level. It has eight columns crowned by turquoise dome-shaped prisms. The columns of the tower, the tombstone and the floor are all made of carved granite. The inner part of the mausoleum is decorated with 24 marble slabs inscribed by 24 of Baba Tahir's poems in black calligraphy. The most striking part is the tile decoration under the ceiling.
Other notable figures, as well as litterateurs, were also buried in the surrounding grounds, next to Baba Tahir.
Important Information
Additional Info
The tomb is open from 8:00 AM to 8:00 PM (during spring and summer) and from 8:00 AM to 6:00 PM (during autumn and winter)
There are lots of souvenir shops around the square, where you can find nice pottery vessels.
Cost Info
Special Sardashi Kabab in Dareta Restaurant

3 €

Kabab in Bonab Grill Restaurant

-