Ghar-e Pariyan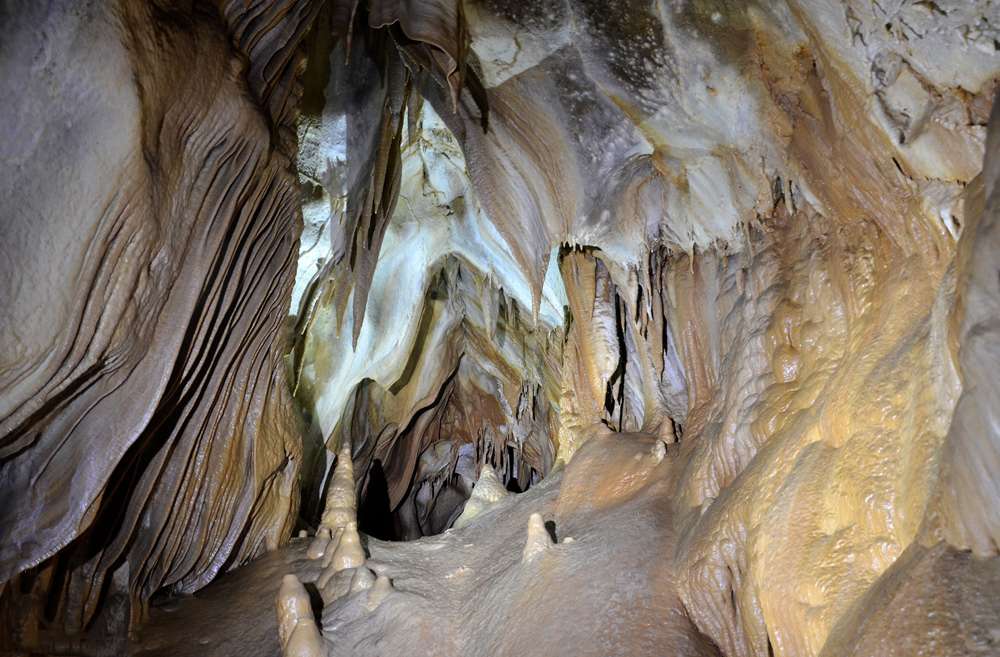 Visiting

Ghar-e Pariyan in Isfahan

Theme

Nature & Adventure

Code

IRSG1052

Duration

24 hr(s)
What To Expect
Exploring one of the most fantastic cave systems in Iran, located on Karkas mountains rang in Isfahan Province. The cave boasts 11 halls (discovered so far) with various rock formations.
Explore the Ghar-e Pariyan
Ghar e Pariyan
There are many amazing caves in Iran, which are just the right treats for adventurous visitors. The splendid Parian cave system, nestled 8 kilometers from Abyaneh village in Isfahan Province, was discovered less than 20 years ago. At 2967 meters above the sea level, the cave has spectacular halls in the depth of 120 meters, filled with natural stone formations, amazing stalactites, and stalagmites. For caving, you definitely need technical support, professional equipment, and an experienced professional guide to show you the way around the deep shafts and towards the large halls. While in Isfahan, don't miss the unique opportunity to have a superlative and personal experience by exploring this cave.
Important Information
Additional Info
To access the cave your tour starts from Isfahan to Meymeh and then to Soh Village. About 20 km after Soh village (only is passable by 4WD), the Parian cave shows off
This caving tour is ONLY possible with a professional caving guide and technical equipment
The cave is 2967 meters above the sea level
You need to bring food and drinking water for one day
Having headlamp with extra batteries is essential
Degree of difficulty: 4 out of 5