Rig-e Jenn Desert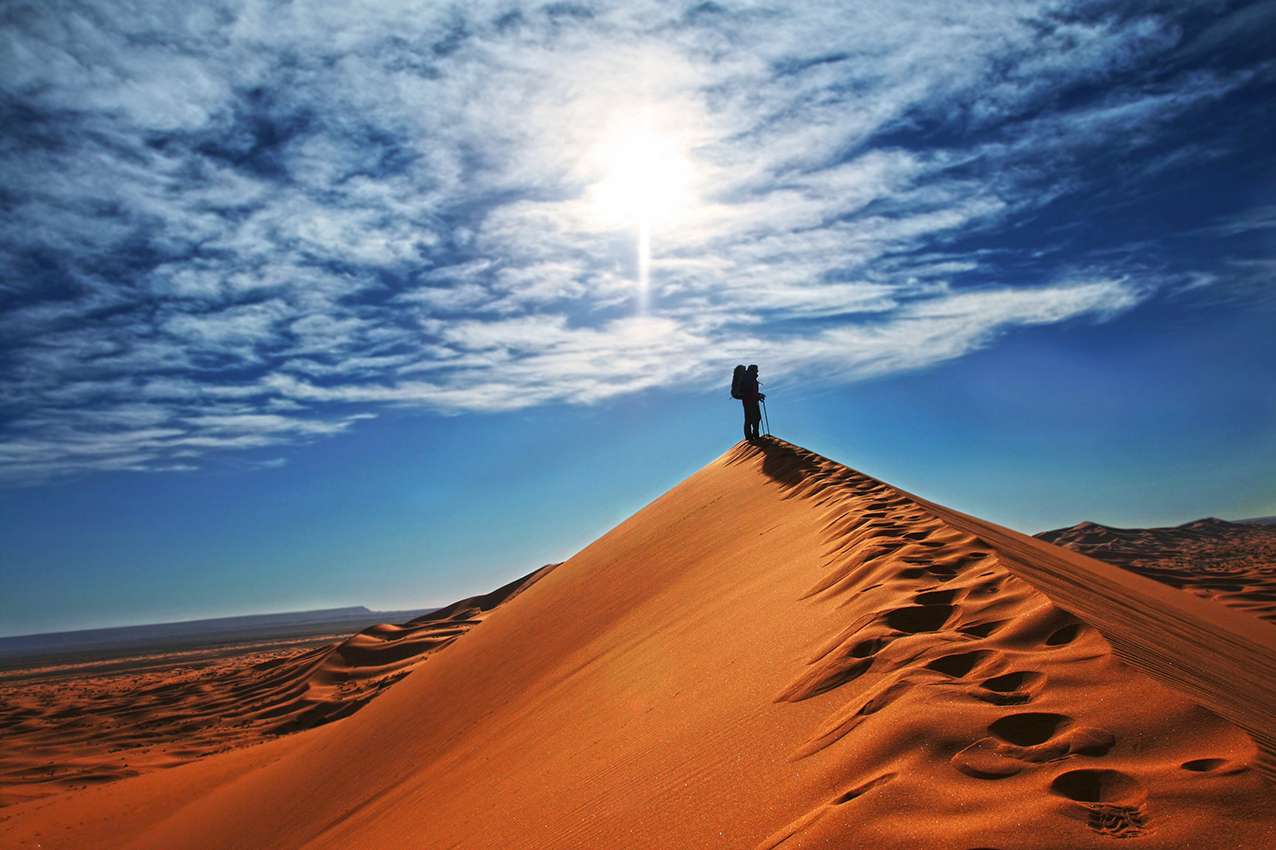 Visiting

Rig-e Jenn Desert in Isfahan

Theme

Nature & Adventure

Code

IRSG1050

Duration

24 hr(s)
What To Expect
Traversing the impassable desert of Rig-e Jen in central Iran. Dominated by huge dunes, this pristine area is a must-see desert.
Explore the Rig-e Jenn Desert
Rig-e Jen Desert
Whatever the eye cannot see, feeds mystery and becomes a source of fables. Jen (Jinn or genie in English), means something that cannot be seen with the eye; a name which goes perfectly well as the name of this place as it was unknown for a very long time; no one had ever seen what existed there, no one was believed to ever return from the area as it was thought to be haunted by ghosts and evil spirits.
The mysterious desert of Rig-e Jen, fabled as the Bermuda Triangle of Iran, is located on the west of Dasht-e Kavir; a piece of land where no plants grow. This desert was discovered by a Swedish explorer, Sven Hedin, in 1900. Thirty years later, Alfons Gabriel, an Austrian geographer, tried to approach the edge of the desert but he couldn't pass through it. Finally, in 1997, Ali Parsa, an Iranian geographer, made it to the other side of Rig-e Jen desert, after carefully analyzing the area from a helicopter.
The area spans over 3800 square kilometers of land. The gross difference between day and night temperatures causes the stones to be broken. Lack of water, very high temperatures, various salt wetlands and high loose sand dunes have made the desert impassable for centuries. A scary sound created by the wind passing through the dunes, as well as its high temperature, which, together with fire, are recognized by Qoran as the materials the Jinn are made of, have intensified the belief.
In Rig-e Jen, an unforgettable stargazing experience awaits you. The night sky is full of twinkling stars, and you will experience amazing scenes of shooting stars.
Important Information
Additional Info
The best route to access the zone is Malek-Ābād cobblestone paved road located on the northeast of National Kavir Park. However, from Isfahan you can access there through Anārak to Jandaq road, and then to Rig-e Jen. You can stay in a local guest house in Āshtiān village on the southern edge of desert (about 5 km to Jandaq)
Having sufficient food, water, petrol, GPS and a local guide is essential. Lightweight 4WD vehicles is the best choice for this trip, because the cars may be trapped in the sand
As the wind blows from west to east, dunes in the eastern part have looser sands and steeper slopes compared to the western part. Therefore, driving from east to west is very difficult, sometimes almost impossible
Travelling to this mysterious desert requires you to be a professional desert hiker, or be a part of a guided tour
There is no mobile network coverage
Degree of difficulty: 4 out of 5