Alexander Prison Yazd (Ziyaiyeh school)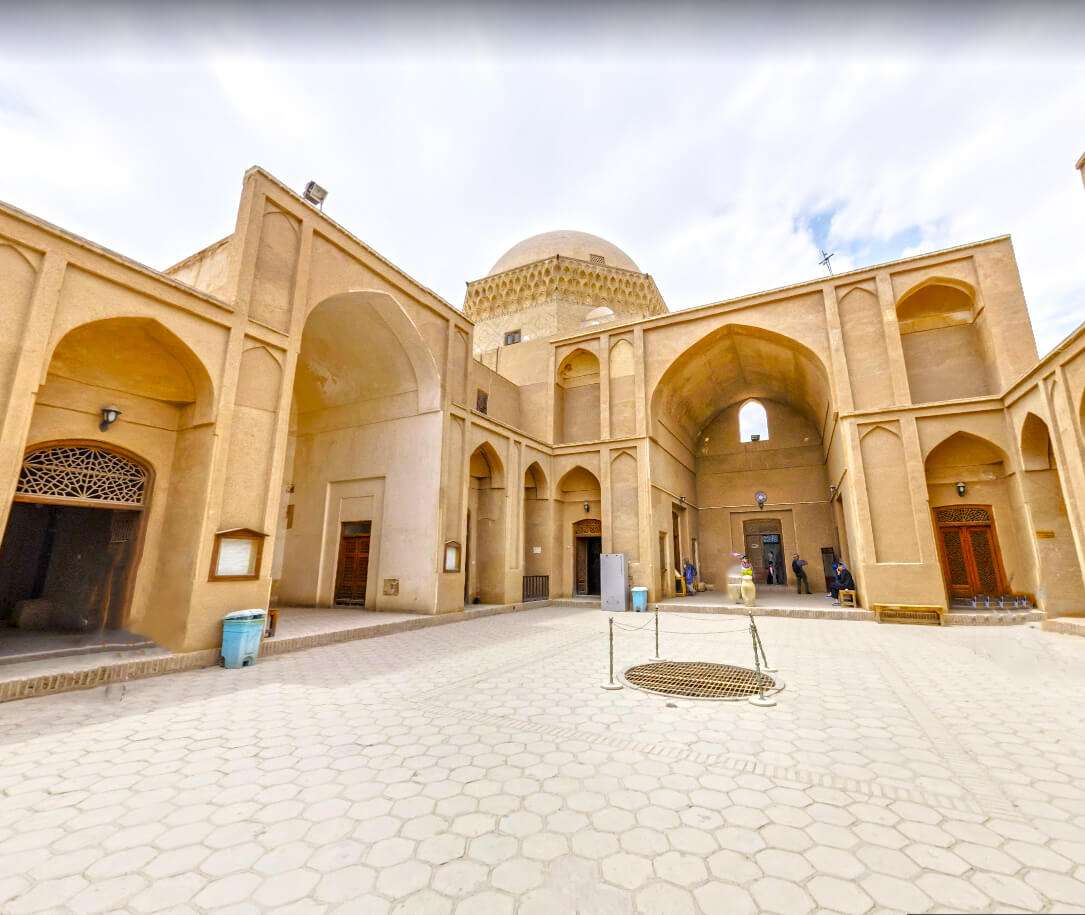 Visiting

Alexander Prison Yazd (Ziyaiyeh school) in Yazd

Theme

History and Culture

Code

IRSG104

Duration

30 mins

Tell

035 3630 1760
What To Expect
Watching the 15th-century school known as Alexander's prison in the atmospheric neighborhood of Fahadan.
Photos of the Alexander Prison Yazd (Ziyaiyeh school)
Explore the Alexander Prison Yazd (Ziyaiyeh school)
Alexander Prison Yazd (Ziyaiyeh school)
In the Mozaffarid era, Yazd was a prosperous city, especially in matters of culture and education, and this cultural blossoming lead to the construction of many schools and educational centers in this zone. Ziyaiyeh (Ziyā'iyeh) is one of the religious schools built during this period. Actually, the school was constructed in two phases: first, concurrent with the Mongol invasion, the dome chamber was commissioned by Sharaf al-din Ali Razi in 1234, to be a part of a mausoleum. Then, the grandson of Sharaf al-din erected a school and connected it to the dome chamber in 1306. However, apart from its actual history, it is also associated with a less certain history from which it borrows its name. The complex is called Zendan-e Eskandar (or Alexander's Prison), since it is believed that when Alexander attacked Iran, he set up a forced migration, moved many people to Yazd and imprisoned many of them in this building he had ordered to be built. The courtyard of Zendan-e Eskandar includes a well, a small pool and a basement with 38 steps. It is publicly believed that this complex formed the dungeon of the prison, which seems doubtful.
This humble architecture does not bear any tile-work. The courtyard has three lofty porches in the south, north, and west. The western wing includes the highest porch of the building and the main entrance. The relics of two altars are found in the main porch ( on its northwestern and southwestern sides).
The dome is 18 m high and it is made of adobe which was built a century before the school was built. The dome used to be decorated with paintings in turquoise and gold, the walls used to be decorated with inscriptions. The dome chamber is 8*8 and is among the oldest part of the building. It includes a two-floor altar, decorated with simple stalactites, flanked by two vessel-like decorations on its sides. This building was renovated after the Islamic revolution to prevent further destruction.
Important Information
Additional Info
The site is open every day except on National Holidays (religious mourning days) from 8:00 AM to 7:30 PM
There is a cozy café with an octagonal pool in the basement
Part of the school hosts a museum, showcasing historical stone inscriptions and grave stones. There are also a number of stores, selling handicrafts of Yazd.
Cost Info
Shouli Soup in the Art House of Yazd

1 €

Kashk-o-Bademjan in the Art House of Yazd

2 €

Yazdi Faloudeh

-
Destination

Transportation Type

Transportation Fee

---