A Travel Guide to Visit Varzaneh Desert in Isfahan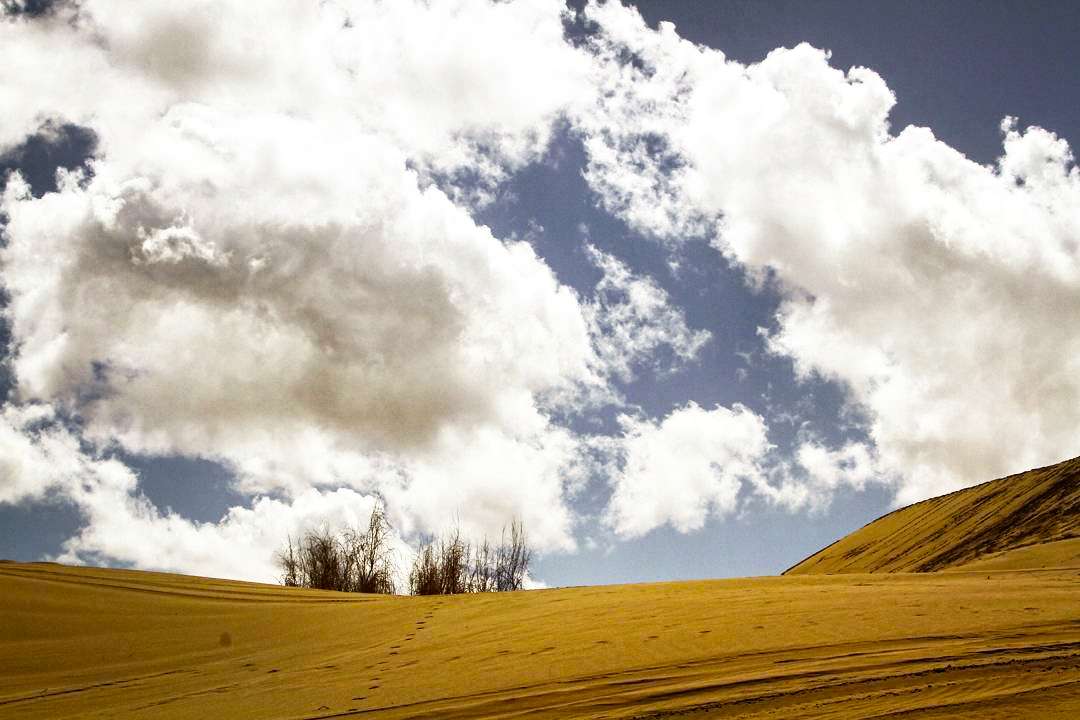 Theme

Safari and Off-Road/ Wildlife/ Ecotourism

Code

IRRS47

Duration

24 hr(s)

Best Time

| AUTUMN
What To Expect
Visiting the city of Varzaneh in the east of Isfahan for several desert attractions and historical buildings;
Exploring Khara desert for activities like camel riding and starwatching.
Explore The Route
From the Whiteness of the Veils to the Darkness of Desert's Starry Nights
Deserts comprise 25 percent of Iran, and Isfahan has one of the biggest shares of these deserts. The life in deserts creates its own identity including the unique architectural style, matchless scenery, and the distinctive local culture. Varzaneh, along with its historical landmarks, Jame mosque, a citadel, a bridge, etc. contains one of the most beautiful deserts providing the opportunity to walk on the golden sand dunes and watch the starry nights. In this route, you can explore the desert and fascinating far lands of Isfahan to enrich your journey.
Important Information
Cost Info
Destination

Transportation Type

Transportation Fee

---
Additional Info
As a group tour, the best and most convenient way to get to the desert is renting a private bus. If you plan to go there individually, you need to follow this route:

&nbsp

Jay Terminal (on the eastern side of Isfahan) - Ziyar- Nik-abad- Varzaneh

&nbsp

On your way to the desert, you can see some of the historical highlights of Varzaneh:

- Ziyar Minaret (a brick minaret standing at the south of Zayandeh-Roud, dating back to around 10 century)

- Historical Bridge of Varzaneh (the last bridge on Zayandeh-Roud, dating back to the 17 century.)

Visiting the Varzaneh desert will take about 5-6 hrs.

Wear proper clothes as the desert temperature drops at nights

Degree of difficulty: 1 out of 5&nbsp